Trained and experienced Coral Gables sprinkler repair techs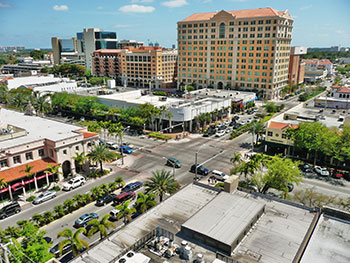 Coral Gables' unique climate can usher in a host of challenges when it comes to residential irrigation. The fluctuating climate, heat, and humidity of Florida's coast creates a perfect formula of hard water that can damage your property in a number of ways.
Luckily our Coral Gables team is trained and experienced when it comes to dealing with the worst that Florida has to dish out. If you want keep your sprinkler system running at peak efficiency, bring scale clogs to a minimum, and keep your yard looking its best, our irrigation team is all you need.

Facts you should know about irrigation in Coral Gables

Hard Water
Due to the humidity, heat, and proximity to the ocean, the groundwater in Coral Gables is quite hard and known for its salt content. This water, when used to irrigate non-native plants can kill all but the hardiest of greens.
Rust Stains
Because this hard water is present in unfiltered sprinkler systems, this can easily cause rust to form within the pipes of your sprinkler system. When sprinklers are turned on, this rust can stain concrete, houses, and breakfast gazebos. In addition to the rust, the hard water can also leave mineral deposits, and over time, this will contribute to wear and tear to your sprinkler system.
Dealing with Hard Water Before it Becomes a Problem
Hard water can cause a number of issues if not addressed in your home irrigation system. Buildup of minerals and rust can cause drip and mist irrigation to malfunction, which can eventually reduce the effectiveness of your sprinklers. We will send rust and hard water packing with a 1-2 punch. A rust and hard water filter, in combination with water treatment can solve your problems before they begin.
Salt Water, Hard Water, and Rust Clean Up
Even if rust stains have gotten ahold of your house, our local Coral Gables technicians are experienced in dealing with all degrees of rust and mineral deposit stains left behind in the wake of hard water irrigation. No matter the surface, whether it be stucco or concrete, we will revert it to its original appearance.
Preserving Moisture?
Holding moisture in the ground reduces the need for irrigation, and conserves water. Because Florida can swing wildly from wet to dry, it is important to be able to retain moisture in the dry months between April and October. This can be done through a combination of irrigation techniques and the promotion of shade. Shade lowers the temperature of the ground allowing the soil to retain water for a longer period of time. If shade is not an option, mixing sand into the soil can allow the soil to better retain moisture. The use of a moisture sensor in conjunction with drip irrigation will allow you to keep the soil moist on a constanct basis.
Runoff and Disease
During the rainy season, Coral Gables can capture quite a bit of rainfall, in addition to keeping your plants healthy you may also have a problem with runoff and standing water. Standing water in Florida can easily lead to a sharp rise in the mosquito population. This has been known to be the cause of West Nile Virus in Florida since 2001. Prior to it's eradication in North America, Malaria was last observed in Florida mosquitoes. If all that is not enough, standing water and warm weather can lead to nasty bacteria as well as toxic molds. Adequate drainage in cases like this is imperative. If your yard collects water when it rains, let us wash away your worry—and the standing water.
You can count on our Coral Gables irrigation repair techs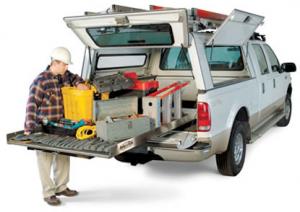 We carry in our trucks all the replacement parts needed for any job, so you can rest assured that we won't have to run back and forth to get your system fixed. Our higly specialized Coral Gables irrigation repair techs will help you take back your yard.
If you want your lawn to be bright and beautiful again just give us a call and we will dispatch our team of experts, to assess the situation and have the problem fixed right away.